Making the most of what's in season will always yield the most delicious results! There's nothing better than perfectly ripe and juicy peaches and I love using them in both sweet and savory dishes! This salmon bowl with peaches takes advantage of the summer stone fruit and features a lemon chive vinaigrette. This is light, bright, and healthy eating at it's finest my friends!
how to meal prep this peach salmon bowl
If you've been with me here since the beginning, you know I'm not a fan of eating the same thing every day (though I could probably make an exception for this bowl!). Couscous is one of the carbs I like to make at the start of the week to be able to use in a variety of ways. Here are some ideas on what you can do with it:
Healthy nourish bowls like this one!
Formed into patties and fried up for adorable couscous cakes
Delicious for soaking up a bowl of curry or Moroccan tagine
In a big salad packed with mediterranean flavors
As a bed topped with chicken and veggie skewers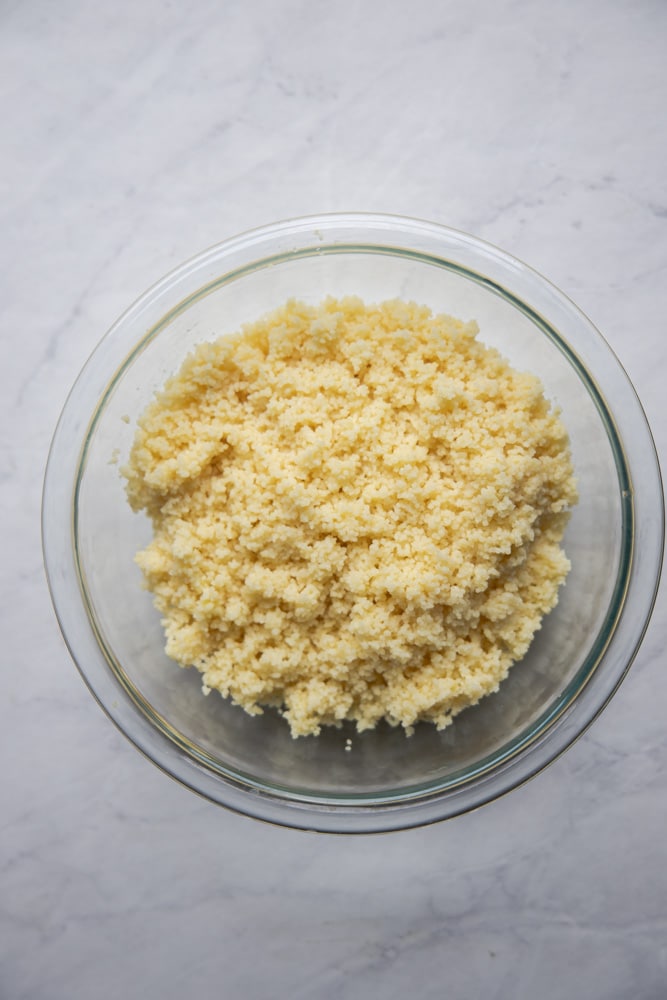 Really, the sky is the limit here. You'll want to make the salmon no more than one day in advance in order to keep it fresh and not fishy. The lemon chive vinaigrette can be batch prepped ahead of time and will last 4-5 days. You'll want to make a hefty bowl of couscous so that you'll have some leftover for other meals throughout the week.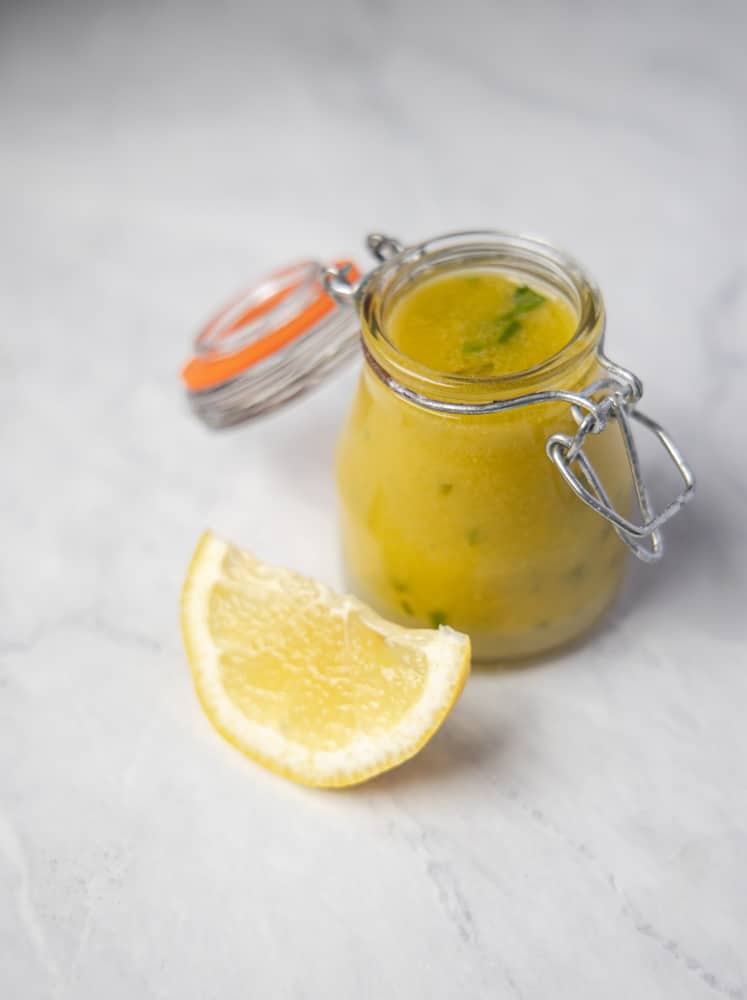 If you're going to take this to work for your lunch you can sear the salmon the night before. Assemble your container with a bed of spinach, couscous, and then top with the salmon, fresh sliced peaches, fresh avocado, and some micro greens for added nutrients.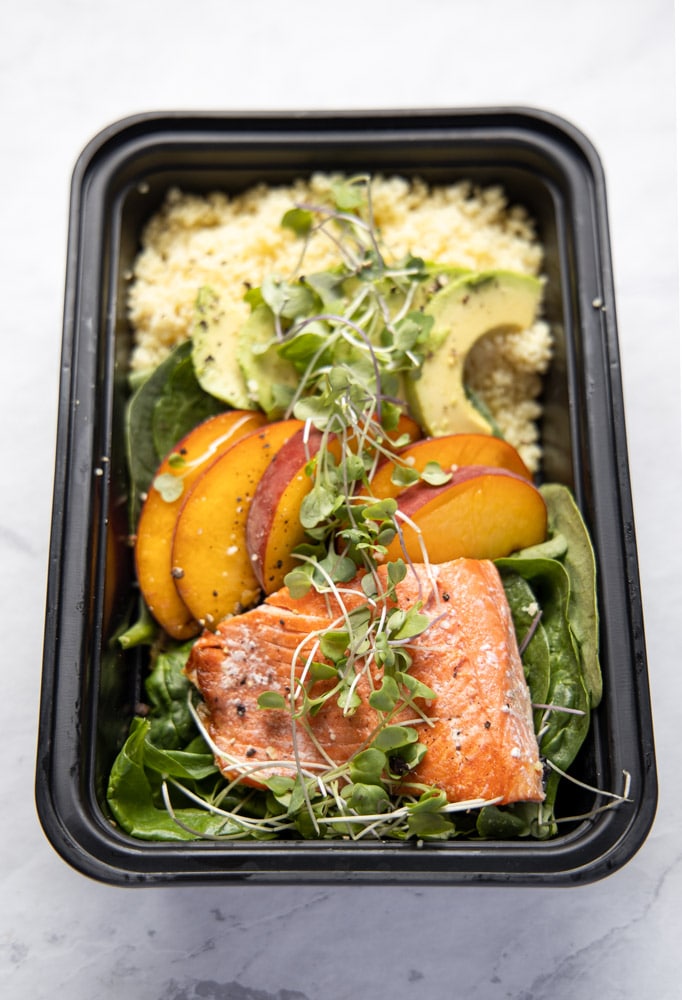 how to Pan fry salmon
Having spent my entire life in the Pacific Northwest, I sometimes forget that not everyone grew up with salmon as one of the main food groups. It may be intimidating if you've never tried cooking with it before but luckily it's incredibly easy and forgiving! Pan frying it is super quick and avoids having to crank up the oven or the bbq. Here's what you need to know:
Using a non-stick skillet, heat 1-2 tbsp of avocado oil to medium high heat
If your salmon has skin on, start searing with the skin side down first. While that side is cooking, season the top of your salmon with salt and pepper.
Once the skin is starting to curl and get crispy (about 4-5 min), flip the salmon over and cook on the flesh side for another 3-5 minutes.
Check for doneness. I like mine to be medium rare, meaning the very center is still a little raw. If you're meal prepping ahead of time, it's better to under cook it knowing that you'll be reheating again later. Otherwise you can continue cooking until it's flaky and cooked through.
The skin peels off easily once it's cook. You can also eat the skin if you're a true PNW girl like me! It's crispy and delicious like fried chicken skin!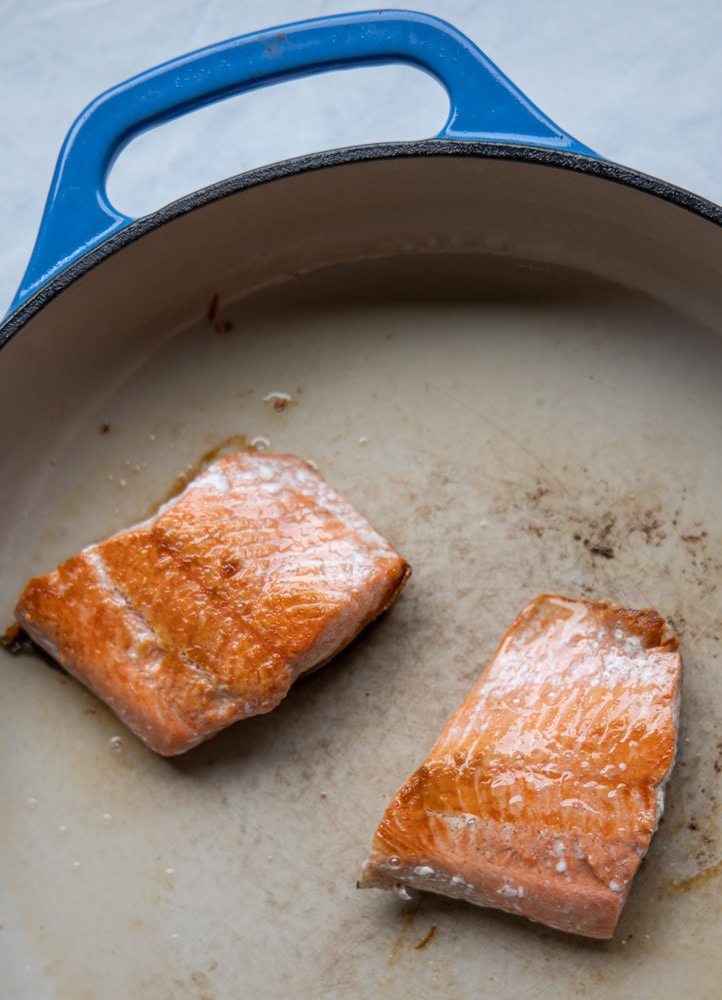 ingredients & substitutions
SALMON–Wild salmon is the only option you should consider when it comes to salmon. Please stay away from the farmed kind. Frozen salmon is fine considering much of what you find in the store is really just salmon that's already been frozen and thawed anyways. If you can't find salmon or don't like it, chicken or tofu are also delicious with these flavors.
PEACHES-If you find yourself making this when peaches aren't in season, or the peaches you bought are still too firm, any other stone fruit makes an excellent stand in! Think: plums, nectarines, apricots and cherries.
COUSCOUS-I love couscous because it's so light and fluffy and absorbs vinaigrettes beautifully. However, if you don't have any on hand, quinoa, rice, farro, millet and barley will also work perfectly.
SPINACH-Really, any leafy green will do here. Spring mix, kale, arugula, and swiss chard are all home runs.
AVOCADO-Isn't everything better with avocado?
LEMON CHIVE VINAIGRETTE-If you don't have chives on hand, I HIGHLY recommend my lemon basil vinaigrette. It pairs super well with salmon!
DELICIOUS EXTRAS-In addition, I love making this salad with cucumber, asparagus, snap peas, cherry tomatoes, and even raw corn! A sprinkle of goat or feta cheese is always my go-to for a finishing touch.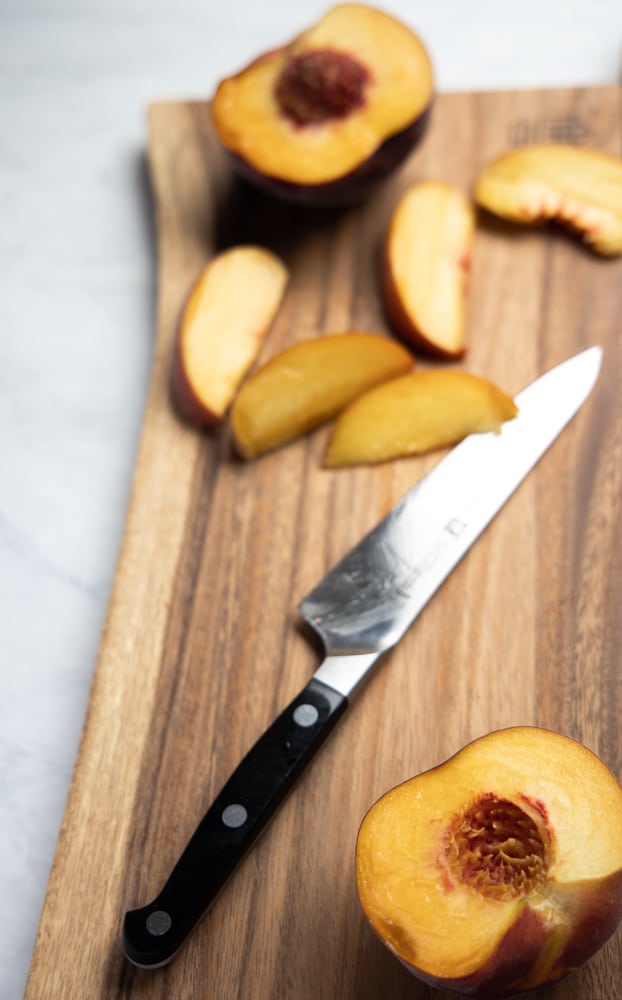 Peach Salmon Bowl with Lemon Chive Vinaigrette
This salmon bowl with peaches takes advantage of the summer stone fruit and features a lemon chive vinaigrette. This is light, bright, and healthy eating at it's finest my friends!
Ingredients
Peach Salmon Bowl
1/2

pound

wild salmon

2

tbsp

avocado oil

1

cup

couscous

1 1/2

cup

chicken stock

1

cup

fresh spinach

1

whole

peach, halved and sliced

1

whole

avocado, halved and sliced

1

whole

lemon, zested and juiced
Lemon Chive Vinaigrette
1

whole

lemon, zested and juiced

1

tbsp

fresh chives, minced

1

clove

garlic, minced

1

tsp

dijon mustard

1/2

tsp

sugar

1/2

tsp

kosher salt

1/3

cup

olive oil
Instructions
In a small saucepan, bring 1.5 cups of chicken stock to a boil. In a heatproof bowl, add couscous and pour boiling water over. Cover with plastic wrap and let steam for 5 minutes. Remove plastic wrap and fluff with a fork. Add lemon zest and juice.

In a skillet, heat avocado oil over medium high heat. Add salmon filets, skin side down first and cook for 4-5 minutes. Season lightly with salt and pepper. Flip the salmon filet over and cook remaining side for 3-4 minutes, depending on the thickness of the salmon, to acheive desired doneness.

In a bowl, layer spinach leaves, couscous, salmon filet, half a sliced peach and half a sliced avocado. Drizzle with lemon chive vinaigrette and top with micro greens (optional)
Lemon Chive Vinaigrette
Combine lemon juice, lemon zest, dijon, garlic, chives, sugar, salt and pepper in a small bowl and whisk to combine. Continue to whisk and slowly drizzle in olive oil until incorportated.
Notes
Use wild salmon if possible